Participant Information- Build a Windsor Rocker with Greg Pennington
1
All chair materials are provided  for $185.  Please bring a check for Greg Pennington to class.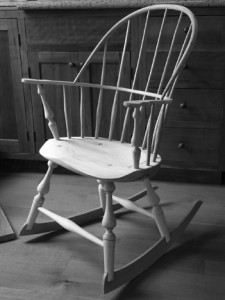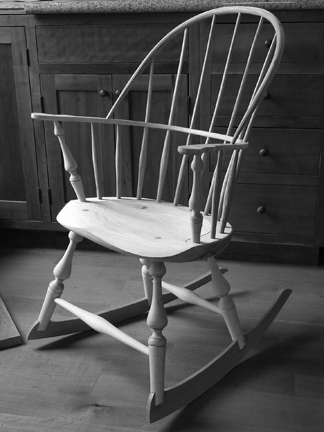 Tool List
I always encourage you to bring your own tools but I will have many extras to borrow:
draw knife…..8" or 9" antique or from www.barrtools.com, Country Workshops, or Lie Neilson.
spokeshave….. flat and round bottom…..stanley 151or Boggs style from Lie Neilson, or Lee Valley
Scorp/ Inshave……www.barrtools.com or Country Workshops
Travisher……Peter Galbert or Elia Bizzarri
6 degree tapered reamer…..Tim Manney or Elia Bizzarri
cabinet scrapers, straight and curved
12" ruler or straightedge
Dead blow hammer…best hammer is from Home Depot (orange)
metal hammer
6′ folding rule with extension.
Marking guage with a pin not a wheel.
sliding t-bevel
combination square
bevel boss
18 volt drill
japanese saw….crosscut and ripping
smaller bench chisels
Large gouge with a flat sweep #3
Veiner carving tool #11-7mm
carving mallet
pencils and sharpie
poster board
camera
heavy gloves
Lie-Nielsen Toolworks extends a 10% discount to our students, please contact them for more details.
A fully catered lunch is served every day and drinks and snacks are provided all day. Please let us know in advance of any special dietary needs.  It is a good idea to make your lodging reservations well in advance.
Call or email me or Kelly with any questions on tools, materials or design and please check the web site for any updates.
www.kellymehler.com  |   Kelly Mehler (859) 986-5540   |     kelly@kellymehler.com