Participant Information -Build a "Lady's & Gentleman's Tool Chest" with Mario Rodriguez
1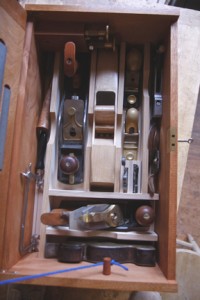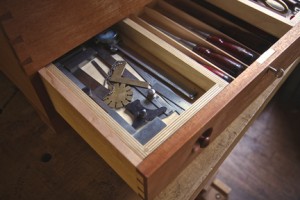 Tool list:
chisels   1/8, 1/4, 1/2, 3/4, 1″
block plane
card scraper
marking knife
marking gauge
dovetail saw jeweler's saw
carver's mallet
ruler
smooth or jack plane
phillips head screwdrivers, #1 and #2
small straight screwdriver (for installing hardware)
small/light deadblow mallet
Mahogany Kits will be prepared by Mario for $275
Everything will be flat, straight, uniform thickness, and ready for final dimensioning.
The hardward cost is coming in at around $125-$150.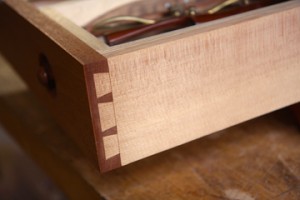 Please check with Mario or Kelly with any questions on this class.
Lie-Nielsen Toolworks extends a 10% discount to our students, please contact them for more details.
A fully catered lunch is served every day and drinks and snacks are provided all day. Please let us know in advance of any special dietary needs.  It is a good idea to make your lodging reservations well in advance.
www.kellymehler.com  |   Kelly Mehler (859) 986-5540   |     kelly@kellymehler.com