Participant Information Basic Carving
2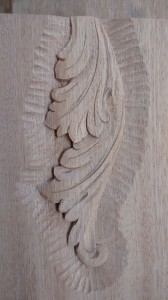 Tool List for Basic Carving with Mary May   April 30 – May 1
Fingerless gloves (optional)
mallet
5 or 6mm v-chisel
#3, 6mm (fishtail preferred)
#3, 14mm
#4, 12mm
#5, 6mm
#7, 12mm
#8, 10mm
#11, 3mm
If budget allows, fishtail shaped gouges are preferred.
Bring any other carving gouges you have.
The tools above can vary – this is just a general set of gouges. If you have questions whether some can be substituted, please contact me – marymaycarving@yahoo.com
The school will provide all carving materials.