"Intermediate Carving Techniques" with Mary May
0
"Intermediate Carving Techniques" with Mary May – 

New!


May 2-3
Cost $375
Materials included
Skill Level: Some Carving Experience
Click below for:
Materials/Tools and Information 
"Intermediate Carving Techniques": Mary May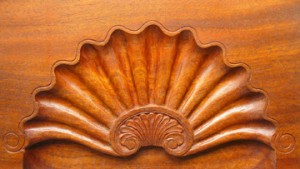 Join Mary May in helping you move to the next level of woodcarving. This is a very individualized class that provides you with tutorials to suit your needs. Mary will provide carving projects to work on if you wish, or you are invited to bring your own projects that you are working on and Mary can walk you through the next steps. She can assist you in problem solving and help you through any issues.
This class is set up for carvers with some experience, but beginners and students from the Basic class can also join. Just be aware that this class is more independent and project oriented rather than consisting of group lectures and demos. When there is information applicable to the group, then we will gather for a learning session.
Tools and equipment will be determined according to the projects you choose to work on. Please discuss with Mary before class as to whether templates are needed or if specific tools are required. This class is about you and what you want to learn!
Click below for:
Materials/Tools and Information 
About the Instructor
Professional woodcarver, Mary May, has studied with a variety of master carvers around the world, specializing in traditional European woodcarving techniques and designs. She has a workshop in beautiful Charleston, SC and takes on commissions with period furniture makers, churches and architects. Mary teaches at a variety of woodworking schools throughout the US and Europe. She also has an online video school where she has over 70 different carving projects available for viewing.