FULL "Build a Riveted Campaign Trunk" with Christopher Schwarz
0
FULL  "Build a Riveted Campaign Trunk" with Chris Schwarz – 

FULL!
 Click on waitlist or please choose another class
March 28-29
Cost $375
Skill Level: All
Click below for:
Materials/Tools and Participant Information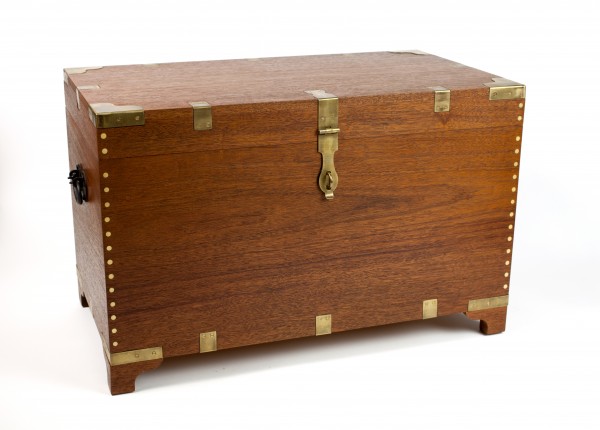 Build a campaign trunk using the decorative and unusual "riveted" joint found on pieces from the West Indies and British colonies. This joint looks like brass inlay, but it turns out to be a stout fastener.
In this two-day class we'll build a campaign trunk using wood of your own choosing with this West Indies joint and traditional cut nails. In addition to learning the best way to make the riveted joint, you'll also learn to inlay brass hardware, such as the corner brackets found on campaign pieces. We'll also make bracket feet and install butt hinges.
This is an excellent class for beginning woodworkers or those new to campaign-style pieces.
Attendees should bring their own lumber, surfaced and cut slightly oversized. The cutting list, plus sources for the brasses that you can purchase for your trunk are in the "participant information" link below.
The class is taught by Christopher Schwarz, the author of the book "Campaign Furniture," the editor of Lost Art Press and a furniture-maker.
Click below for:
Materials/Tools and Participant Information
About the Instructor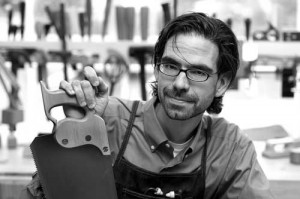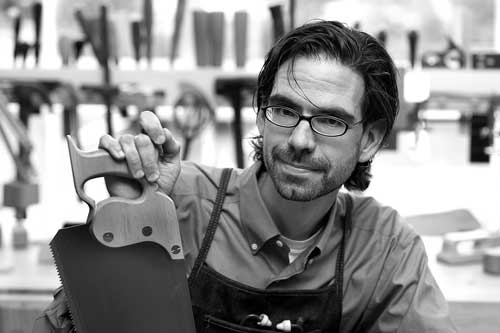 Christopher Schwarz is a long-time woodworker and writer who has spent the last 18 years encouraging woodworkers to embrace more handwork in their shops. He built his first workbench when he was 11 and was introduced to handwork when his family built its first house on an Arkansas farm without electricity.
After formal training as a journalist at Northwestern University, Chris worked as a newspaperman by day and studied woodworking at night at the University of Kentucky. In 1996, he was hired as managing editor of Popular Woodworking, where he helped resuscitate the magazine and introduced more handwork into its pages. He eventually became editor and began writing books and teaching woodworking classes.
In 2007 he founded Lost Art Press LLC, a publishing company devoted to one thing: reviving handwork. By 2011, Lost Art Press had grown so much that Chris stepped down as editor of Popular Woodworking Magazine (he's now a contributing editor) to focus on his company full time and build furniture commissions.
He's the author of several woodworking books, including "The Anarchist's Tool Chest," "Workbenches: From Design & Theory to Construction & Use," and "Campaign Furniture." He has also has produced more than a dozen DVDs on handwork with Lie-Nielsen Toolworks and F+W Media Inc. He lives in Fort Mitchell, Ky., with his wife and two daughters.