FULL- Build a Windsor Rocking Chair with Greg Pennington
0
Build a Windsor Rocker with Greg Pennington – FULL
 Click on waitlist or please choose another class
June 22-27
Cost $825
Materials: $185
Skill Level – All
Click below for:
Materials/Tools and Participant Information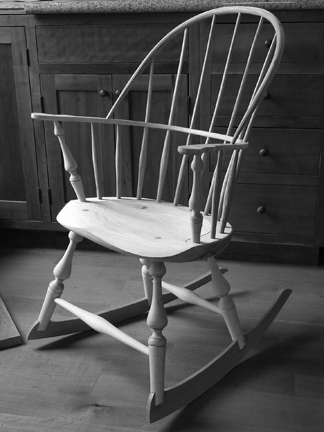 For hundreds of years the Sack Back Windsor chair has been the classic American style that so many of us have come to admire. Strength, comfort, and good looks – that's a lot to ask from a chair, but this one has it all! Add some rockers and you have a family heirloom.
In the context of creating a chair you will learn about:
working green wood,
splitting, shaving, steam bending,
carving white pine seats,
drilling compound angles, and
fine tuning the tools that you will be using.
The sugar maple turnings for this Windsor rocker will be supplied.
You will be sitting on a shave horse (which you are welcome to name) for some hours at a time in this class, and you will be using lots of upper body muscles.  SO, this class requires a fair degree of stamina.
You will leave with the skills and the confidence to make more Windsor chairs in your own shop.
Click below for:
Materials/Tools and Participant Information
About the Instructor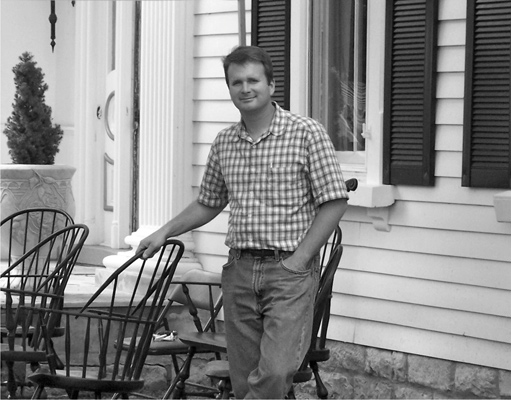 Greg Pennington Chairmaker
For the past 12 years Greg has been making the classical Windsor chairs in his one room timber frame shop in Hendersonville, Tenn. His chairs have been displayed at the Tennessee State Museum, the Knoxville Museum of Art, and one piece won "best of show" at the Customs House Museum in Clarksville, Tenn. Besides making chairs and teaching classes in his timber frame shop, Greg also travels the country teaching at various woodworking schools. Greg also enjoys timber framing, running a small sawmill, and restoring antique tractors.